CHILDLINE (1098) Service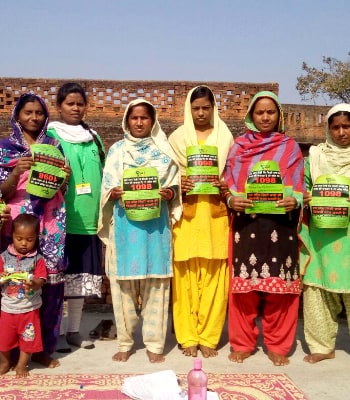 CHILDLINE India is a Project of Ministry of Women and Child Development. CHILDLINE is India's first 24-hour free emergency Phone service for children in need of care and protection. Any concerned adult or a child in need of help can dian 1098, the toll free number to access our services. CHILDLINE not only respond to the emergency need of children but also link them to service for their long-term care and rehabilitation.
The goal of the CHILDLINE is a child friendly nation where children are looked upon a future and every child is insured of his/her right to enjoy their childhood.
BKS is working since 2011 as a Nodal organization alongwith 6 Collab & sub centre NGO Partners in Pakur & Collaborative organization in Dhanbad District along with 2 Sub centre NGO partners.
Pakur District of Jharkhand:
Bal Kalyan Sangh (BKS) Nodal Organization
Jan Lok kalian parishad (Collab)
Tagore Society for Rural Development (Sub-centre)
Jharkhand Vikas Parishad (Sub-centre)
Gram Vikas Kendra (Sub-centre)
Aman Samaj kalyan evm arthik vikas sansthan & (Sub-centre)
Lok Kalyan seva kendra (Sub-centre)
Dhanbad District of Jharkhand:
Bal Kalyan Sangh (BKS) Collaborative Organization
Gram Praudyogik Vikas Sanshan (Sub Centre in two blocks Nirsa and Tundi)
Balkunj (Children Home for Boys)
BKS is running two Children's Home in Jharkhand with the support of (ICPS) Dept. of women, Child Development and Social Security Govt. of Jharkhand. One for Boys "Balkunj" situated at West Singhbhum and another for girls "Kishori Niketan" situated at Bijupara, Ranchi District of Jharkhand. Both children Home is Residential Child Care Institution for Child in Need of Care & Protection, Registered under JJ Act 2015 by ICPS Govt. of Jharkhand. While our efforts are to provide children with a safe, healthy and enabling atmosphere, we also focus on their all-round personality development. We use various methods to help them transform themselves into positive-thinking. Our intensive focus is on Yoga, Art Therapy, Animal Assisted Psycho-therapy, Sports, exposure to literature and science and the development of different livelihood and life skills. In Yoga, we focus on self-restraint, life-regulating moral rules and observances, fixing the mind on the Supreme and absorption of self. In Art Therapy, we use Music, Dance, Creative Art-work and Story-telling. Counseling is primarily based on listening and is absolutely devoid of preaching and arguing. Sports are played and promoted generously while the development of skills helps children discover their true talents through interventions based on emotional, spiritual, intellectual, and professional development, BKS work to create a safe, nurturing environment for children in need who would not otherwise have access to opportunities that would better their lives.
Achievements:
In the year 2018-19 we had supported total 133 children through Balkunj chaibasa. 31 Missing children, 30 Street Children, 25 Orphan Abandoned & Destitute children, 17 Working children, 8 Children from families at risk, 8 Trafficking Rescued Children, 8 Children Engaging in substance abuse, 3 children from JJB, 2 Differently able children and one abused children.
Child Protection Programme in MICA Mining Area of Jharkhand: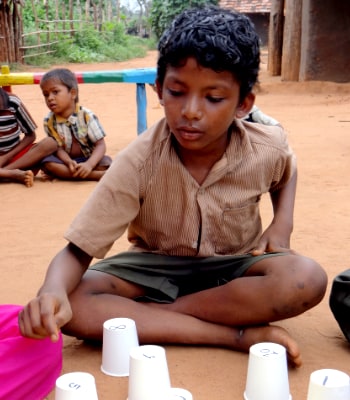 The objective of this project is to exclusively addressing the issues to improve children and their communities in access to quality education, access to skill development, parents are educated on their and their Children's rights. To make families less dependent on the extra income provided by children, Lobby the Indian Government to enforce relevant labour laws and expand relevant welfare schemes.
Achievements:
Children provided with Early Childhood Education: 442
Drop out children are now regular at school: 135
Children experiencing the benefit of activity based teaching method: 435
Children provided with bicycle ensured regularity to schools: 41
Families supported to promote local resource based livelihood: 144
Families Linked to institutions: 86
Govt. officers trained on Child Protection issues: 178
Police officers trained on JJ Act & POCSO Act, Child Labour Act: 65
School Management Committee member's trained on Right to Education and awared them about their roles and responsibilities: 134
VLCPC members trained on Child Protection Mechanism and Child Rights issue in 10 Villages: 105
AWW and Poshan Shakhi's trained on Development and use of TLM for model AWC at 10 Villages: 20
Balmanch members trained on Basic knowledge of Child Rights: 225
Linked children with Formal School: 135
Enrolled girls and youths to Vocational Training: 68
Total: 2213
State Resource Centre (SRC) & Integrated Rescue cum Rehabilitation Centre (IRRC)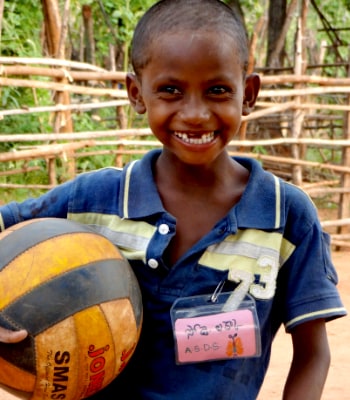 For the first time BKS is running State Resource Centre at Ranchi and Integrated Resource-cum-Rehabilitation Centre (IRRC) project at New Delhi, supported by the Department of Women, Child Development & Social Security, Govt. of Jharkhand. The objective of establishment of these two co-ordination centres is to facilitate rescue of victims, identification of survivors staying in various shelter homes of Delhi and coordination with local administration and other stakeholders to facilitate support services like medical examination, lodging of FIR, wage compensation, legal aid and ensure safe repatriation to home state.
These two Resource centres will operate in Jharkhand and Delhi and would cater to the immediate need of the children who are trafficked or who are in distress. This SRC will co-ordinate within state and also ensure interstate co-ordination for restoration of the Trafficked Survivor.
The key objective of the State Resource Centres will be as under:
Serve as a Knowledge Centre and a Service Centre for women and children in distress, serve as a walk -in centre for women and children who need guidance and assistance of any kind.
Facilitate Rescue, Repatriation and Restoration of traffic victims (children and women) or missing or are in distress.
State Rescource Centre will act as Grievance Redressal Cell for Women and children in difficult circumstances.
Achievements:
The project has been started in March, 2019 hence it is an initial phase so in this phase staffs were recruited and coordination was done for office set up.
Education
Bal Kalyan Sangh is also running two schools that are affiliated by State Govt. Jharkhand with the initiative to mainstream, vulnerable, drop out children via formal schools and help these children achieve their goal. The following are the schools run by Bal Kalyan Sangh:
Devendra Nath Singh High School which is situated in Tangar, Bijupara, Chanho, Ranchi, established in the year 1984 and is affiliated from Jharkhand Academic Council. The school has classes from 6th to 10th.
Ram Nath Nayak High School which is situated in Akhtan, Burmu, Ranchi, established in the year 1980 and is affiliated from Jharkhand Academic Council. The school has classes from 6th to 10th.
Achievements of the year 2018-19:
Total 1226 students studying in 2 schools in which 190 students appeared 10th board successfully.
From the 190 appeared students, 178 students passed with 1st and 2nd division marks.
Essays which haven't any problems at all writing papers for money are those that are written by students who took courses that are dedicated to writing and understanding academic subjects.